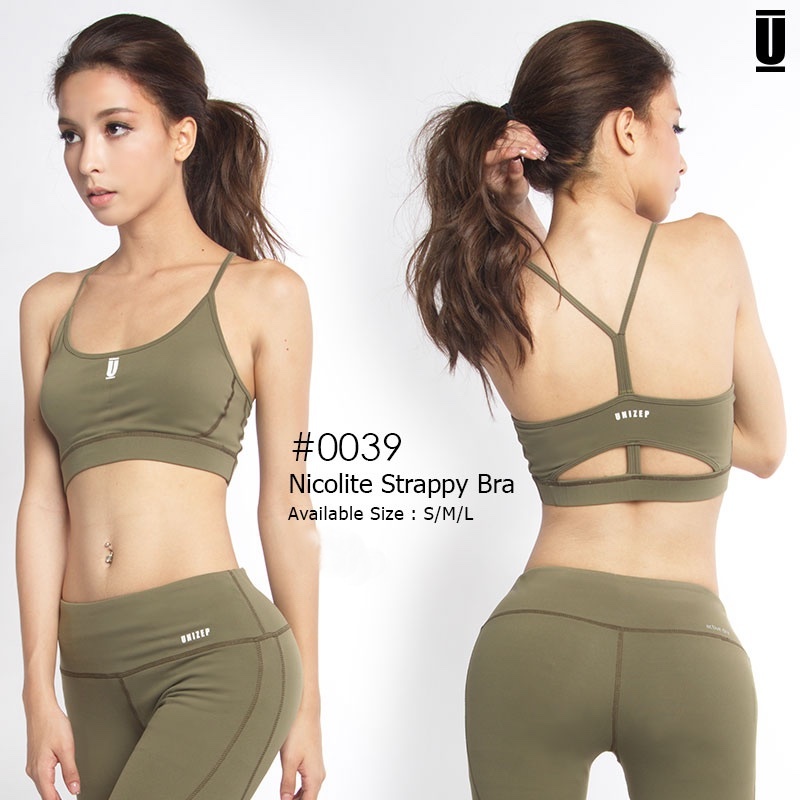 0039: Unizep Malaysia - Nicolite Strappy Bra (Green)
Product Description
Nicolite Strappy Bra from Unizep Malaysia add a sense of fashion identity into your sportswear with lose string back without losing the support.
*Build-in Padding.
Composition:
Polyester : 92%
Spandex : 8%
What is Polyester?
Polyester is very durable.
Polyester is hydrophobic in nature and quick drying.
It is easily wash and dry.
What is Spandex?
Spandex is a synthetic fiber known for its exceptional elasticity
Care Instructions:
- Please rinse with water to remove all detergent before drying.
- Should wash separately because there may be excess color.
- Do not soak water / detergent for too long.
- Do not soak or wash with a dishwashing detergent.
- Should be dry in the shade and windy ventilation
---